We have a messaging system that installs with PDFsam Enhanced. This will open a popup in the bottom right corner of your screen informing you of the latest news and offers. If you no longer want to see this popup, follow the steps below.


Click on the Options logo in the top right corner.
Select Notifications.
Toggle the switch next to Notification System.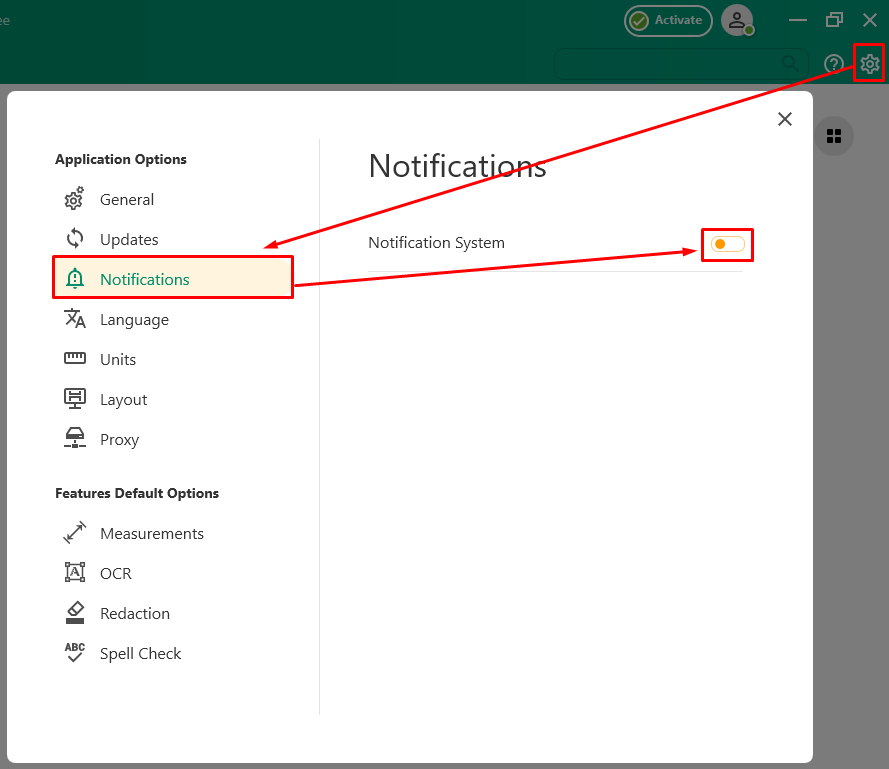 You will no longer see the popup.


The Pop-Up still shows up after uninstalling PDFSam Enhanced

The pop-up is managed by a Windows service that is typically removed alongside PDFSam Enhanced. In some rare cases, the service is not uninstalled when you remove PDFSam Enhanced.

If you find yourself still encountering the pop-up, please follow the steps below to remove this service from your system:
Run the Command Prompt (cmd.exe) as administrator
Copy the following command into the Command Prompt
sc stop "PDFSam Enhanced 5 Update Service"
Press Enter (↲) to confirm the command
Copy the following command into the Command Prompt
sc delete "PDFSam Enhanced 5 Update Service"
Press Enter (↲) to confirm the command