First you will need to make sure you are in Edit Mode. Click here to learn more about the different modes in PDFSam Enhanced.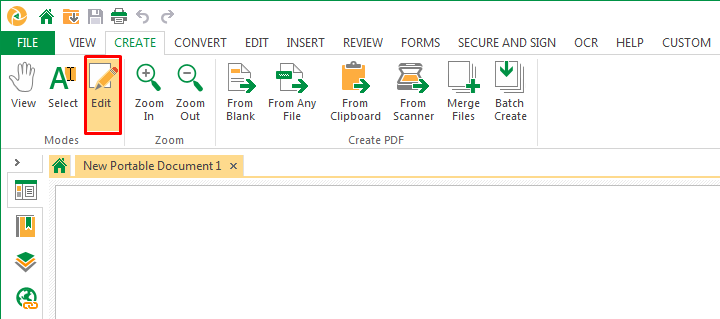 In the Edit Module you will find the Underline feature in the Font section. When you select it, the color pallet will open. Choose the color you'd like to use for your underline.

Once you have chosen your color your mouse icon will change. Place your mouse icon over the portion of text you'd like to underline. Hold down the left mouse button and drag over the text that should be underlined.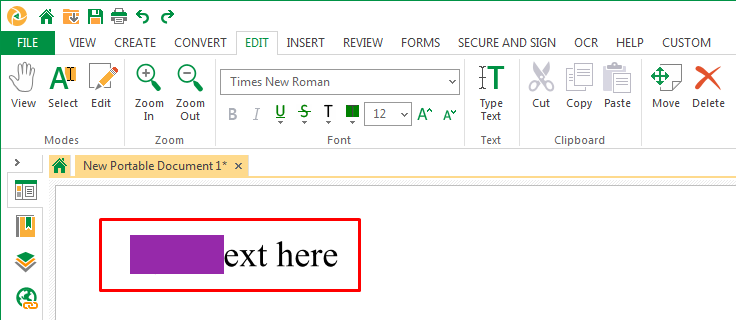 When you release your mouse, you will see the underline: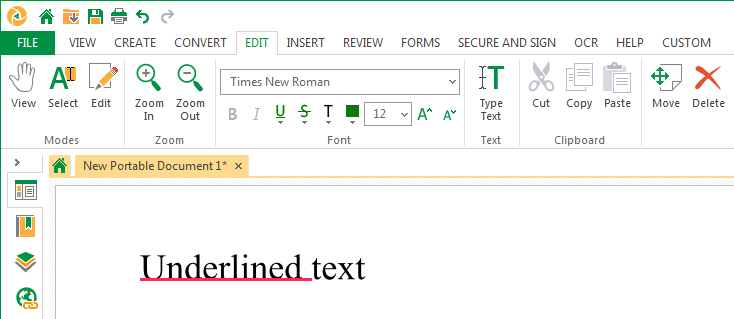 You can leave a comment in your annotation. Click on the View in the top left corner to go into View Mode. Then select your underline and a comment box will appear.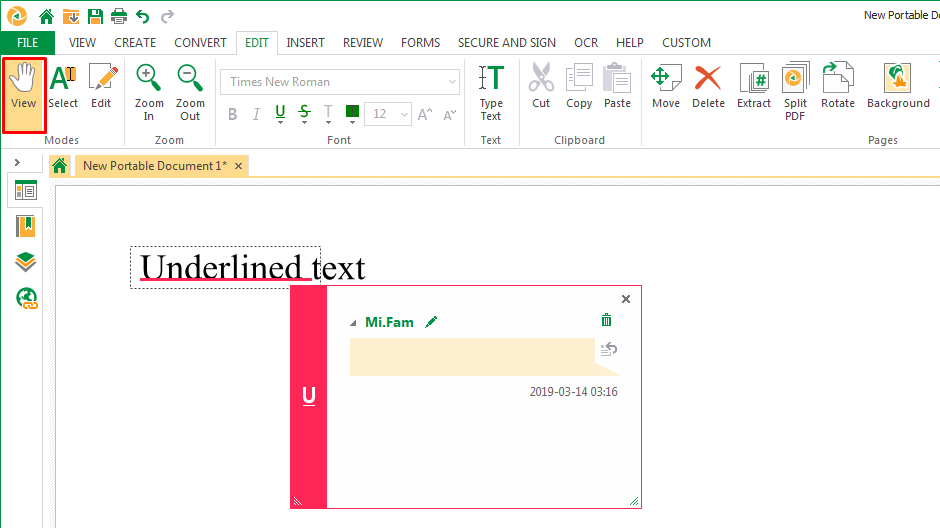 Click on your underline again to close it.

You can change the appearance or content of your underline at any time. While in Edit Mode you can click on your markup to select it. Then choose the Properties icon. Click on the options next to Author and Subject to modify them.

In order to delete your underline, click on Edit in the top left corner to enter Edit Mode. Then right click on it and choose Remove: