Account Based Activation, License Key Activation
Account Based Activation

PDFSam Enhanced Plans and Editions are associated with a PDFSam Enhanced account. Upon purchase of a PDFSam Enhanced product, your account will automatically be created. If you are interested in using PDFSam Enhanced Free, click here to learn how you can create a PDFSam Enhanced account without any obligation.

The first time you log in to PDFSam Enhanced, that device will be registered to your account.
Click on Create Account / Sign In.
Choose SIGN IN.

You will now sign in to your PDFSam Enhanced Account. You can login with your email address and password or you can choose a connected third-party account.


Enter your email address and password.
Click SIGN IN.
Or
Click on the third-party account you want to use.
A window will open for you to enter the third-party account's credentials.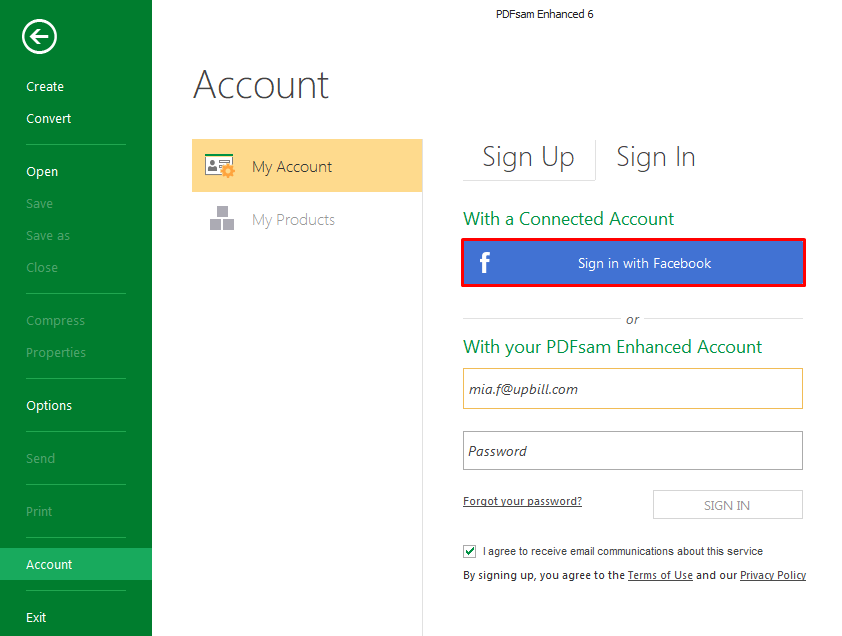 If your credentials were entered correctly, you will now login. Any paid product associated with your account will now be activated. If you haven't purchased anything, you will start using PDFSam Enhanced Free.

You will see the popup below showing the product you are using.

PDFSam Enhanced is now activated and ready for use.
You can switch between available products at any time.


Click My Products.
Choose Switch Products.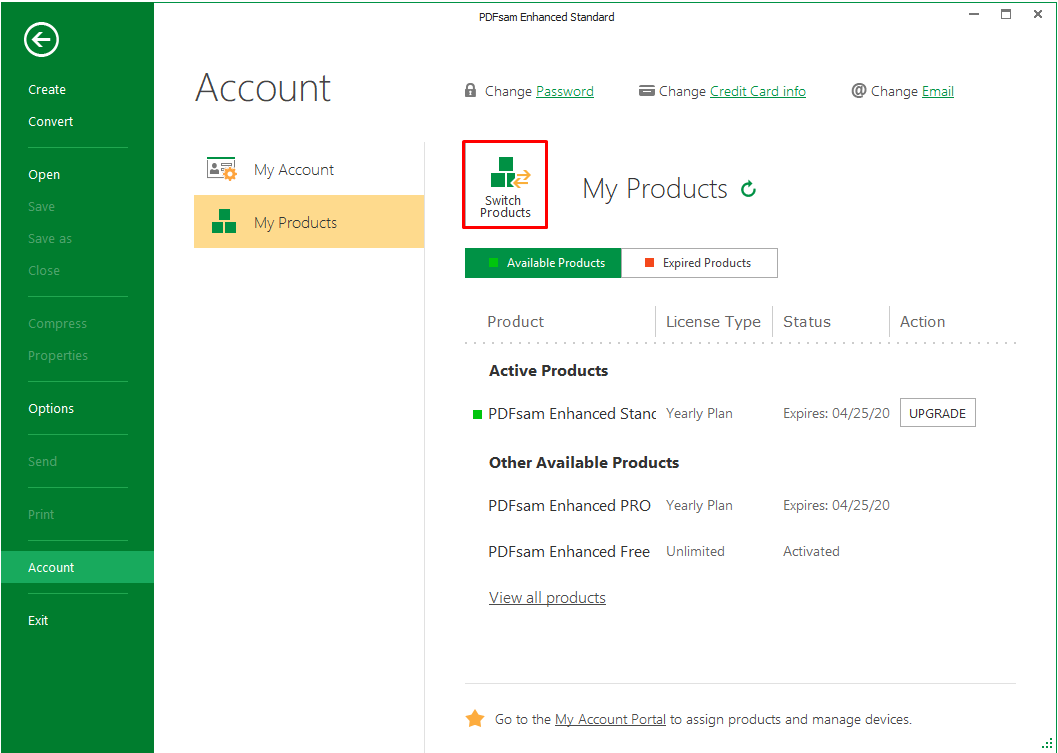 Choose your product and click on SWITCH.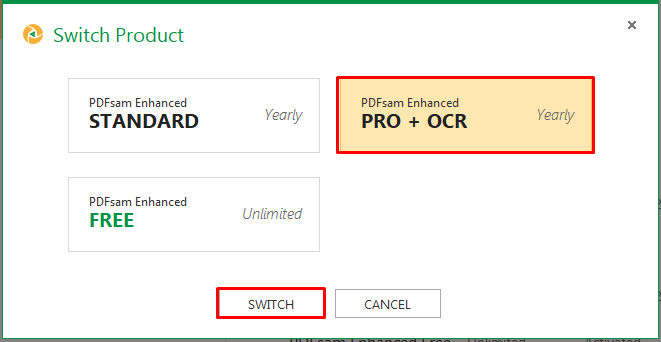 Click OK in and your product will switch over.

It may take up to 5 minutes for new purchases to appear in your PDFSam Enhanced Product. If your product is still unavailable on this account, please check the purchase details and verify that the same email address was used.

If you end up with more than one account, you'll need to merge them. Click here for more instructions.

PDFSam Enhanced OCR is add-ons that will automatically be available when you log in to your account. You can use them without any extra steps on your end.

If you do not see the add-on in your account, you will need to make sure it is assigned to the email address you are using. Click here to learn more about assigning products.

You can verify that your add-ons are available at any time.
Click on your name in the top right corner.
Choose My Products.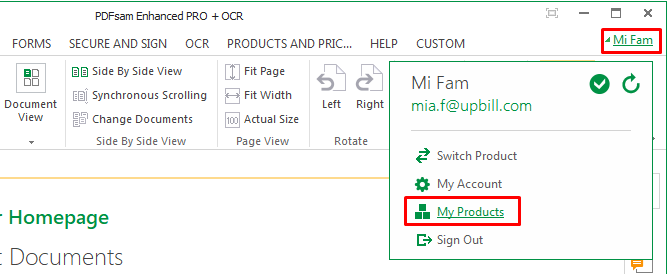 Add-on products will have an "i" next to them. You can see an example in the screenshot below.

If you need to transfer your license to a new device, click here to learn more.

If for whatever reason your products are still not there, please click here to open a support ticket.
License Key
You can activate PDFSam Enhanced at any time. Open PDFSam Enhanced and go to the Activate Module. Click on Enter License Key.

Enter your license key into the window below, then click Validate.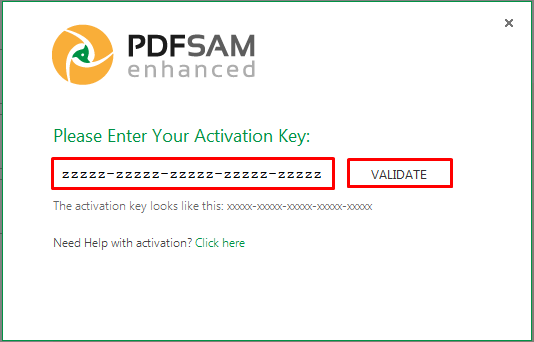 You will see the window below as the license key is validated. Please be patient, your activation will soon be successful.
When your activation is successful you will see the window below.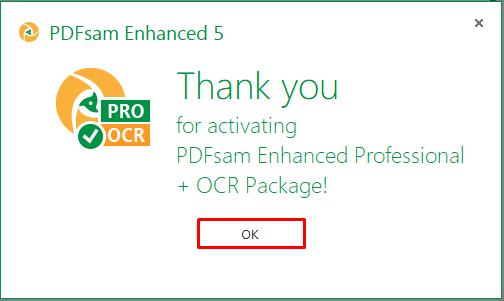 In the unlikely event your activation does not work you will see this window. If you need help, simply click here for support.